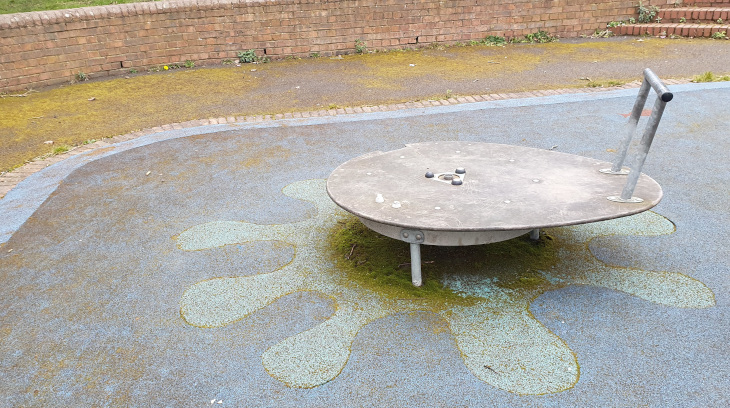 Two years ago, Newcastle City Council vowed to improve more than 160 parks and playgrounds over the following
three years. Two years later, very little work has happened; especially in the west of Newcastle.
After a number of West End residents got in touch about the lack of facilities for our children and young people, Newcastle Green Party campaigner, Tay Pitman, asked the Cabinet member responsible for Neighbourhoods and Public Health, Cllr Irim Ali, how the Council were getting on with the works. She was informed that to date, six sites have been repaired, six have been removed and three more have works in progress. This leaves 145 more sites to be completed by this time next year. Given this rate of progress, it seems highly unlikely that this target will be met.
The Newcastle City Council Play Space Plan shows a number of areas of concern. NCC themselves identified that there is a lack of provision for both children and youth play spaces in Denton and Westerhope, yet as part of the work completed so far, play spaces have been removed from the area rather than improved. West Fenham has no facilities for young people and in Wingrove, the only facilities are the skate park in Exhibition Park – a considerable walk if you live in the west of the ward.
Wingrove has the highest percentage of under-19 year olds in the city, closely followed by Elswick, Arthur's Hill and Blakelaw. The West End has 39 play sites and all of them are either high or medium priority, but none of them have received any improvements and one has even been removed. Yet other areas with less priority for improvements and fewer young people, benefitted from the works which have happened so far.
There are no youth play spaces in Arthur's Hill or in West Fenham and too few in Benwell & Scotswood, Blakelaw and Wingrove. When Cllr Ali was asked whether the Council intended to build new facilities to make up the shortfall, this question went unanswered.
The Evening Chronicle recently reported on this very issue, having contacted Cllr Ali directly:
Cllr Ali recognises the vital role that play facilities and green spaces play in our health and wellbeing and said that there "unfortunately though, since announcing our plans to upgrade play areas across the city we have seen delays due to a number of factors, some far beyond our control".
Research shows how important good urban design and green space are for our mental health. Parks and playgrounds provide opportunities for children and their families to encounter nature, to play and to exercise. Ordinarily, such facilities are important, but with the events of the year so far, parks, playgrounds and green spaces have become more important than ever. Children who had been cooped up during lockdown ought to have been able to let off steam in their local play areas, once they'd reopened. Yet many are in a poor state of disrepair and other areas lack provision entirely. Our young people have faced enough difficulties this year with disruption to their education and isolation from their friends. On top of that, they have few safe and accessible facilities available to them; we owe them better.
Tay started a petition to demand that the City Council takes action to provide play facilities in areas where there
aren't enough and to speed up the rate of progress of the works to the remaining 100+ sites over the next year.