Alistair Ford – Green Party Candidate for Newcastle upon Tyne North
I am standing for the Green Party because I believe that we are the only party to have real joined-up policies to address the huge issues we face in Newcastle and across the planet. The latest IPCC report on the impacts of climate change, the air pollution crisis, the need to protect the most vulnerable in society, finding new ways of providing work and livelihoods, and ensuring Newcastle is a healthy, happy, green place for future generations are all things that the Green Party policies would tackle.
I feel strongly that we need a new direction in politics and new voices in parliament. As a scientist working at Newcastle University, I see the need for investment in education and research for the new green economy, and to protect our country and our city from a disastrous Hard Brexit.
The Green Party's policies on climate change and air pollution offer joined-up solutions to looming catastrophes, through progressive ideas on transport, housing, energy, and waste. We are the only party thinking seriously about the future of employment in an age of increasing job insecurity, with ideas like the Universal Basic Income gathering momentum and support. I am passionate about giving the people of Newcastle North a chance to vote for a Green future.
Email Alistair: alistair.ford@greenparty.org.uk
At this week's Council meeting, our campaigner Clare Andrews told the council that it "must start setting itself targets towards meeting the city's goal to be carbon neutral by 2030". Clare questioned the council over its lack of real action following the climate emergency declaration in April. She asked Council leader Cllr Nick Forbes to […]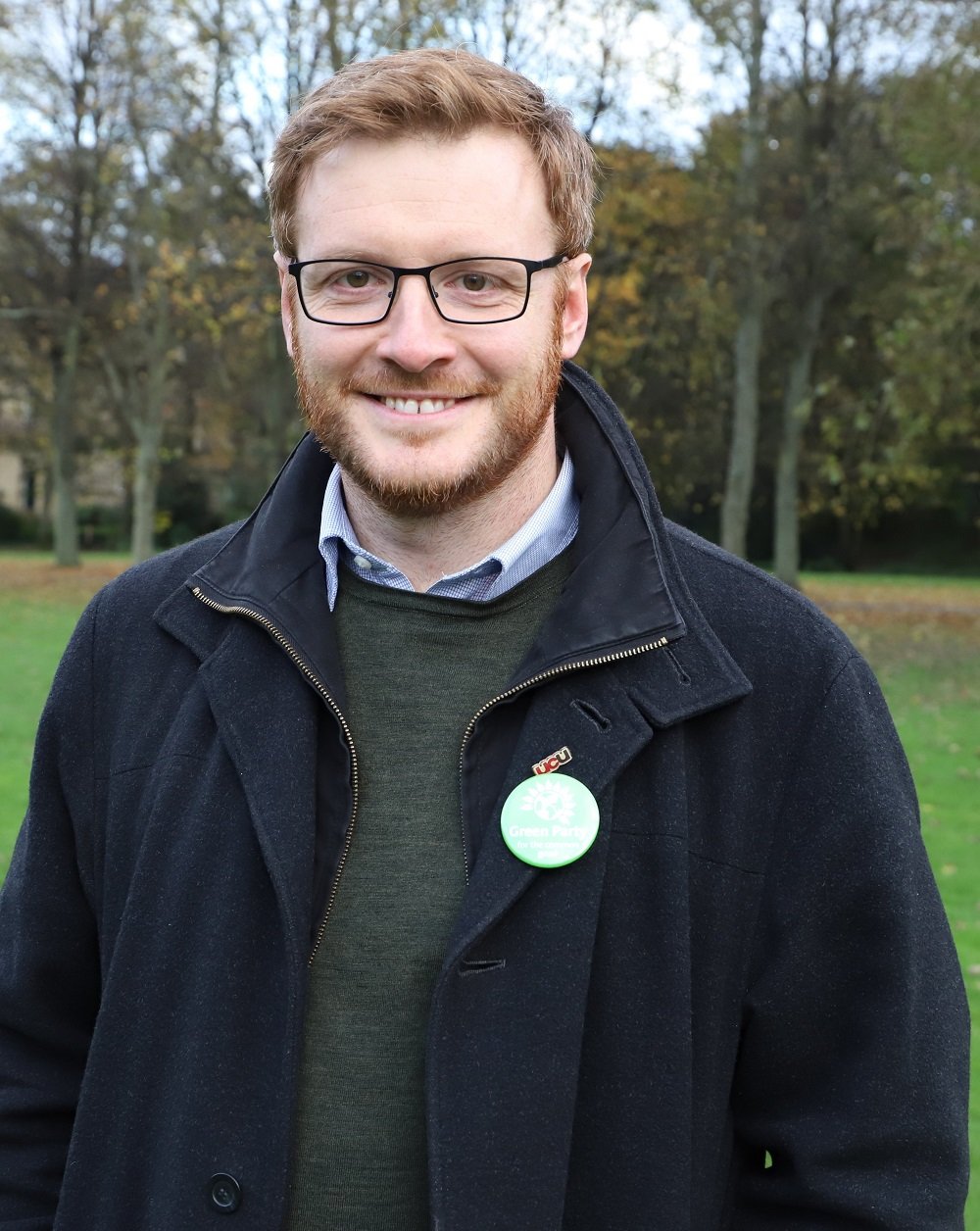 Your Help is Needed!
Our crowdfunder has now finished ( thanks to all who donated their money to help us! ) however you can still support our campaigning setting up a regular donation via PayPal or Direct Debit here.
If you can help with our campaigning the you can volunteer here.
And finally you can help by voting Green in 2019!