YES TO EUROPE. NO TO CLIMATE CHAOS.
GENERAL ELECTION 12 DECEMBER
Although it was a disappointing night for many of us ( to say the least ) Newcastle Green Party followed the National Party trend by increasing our overall vote share, with Nick, Alistair and Tay getting better results than last time.
We would like to thank all of you who voted for our excellent candidates, helped with the campaign and a big thank you as well to all the those who donated to us via the crowdfunder or directly, we could not have done it without you all.
If you would like to help with future campaigning in Newcastle please click here or if you would like to donate to the cause click here.
Many thanks
Newcastle Green Party.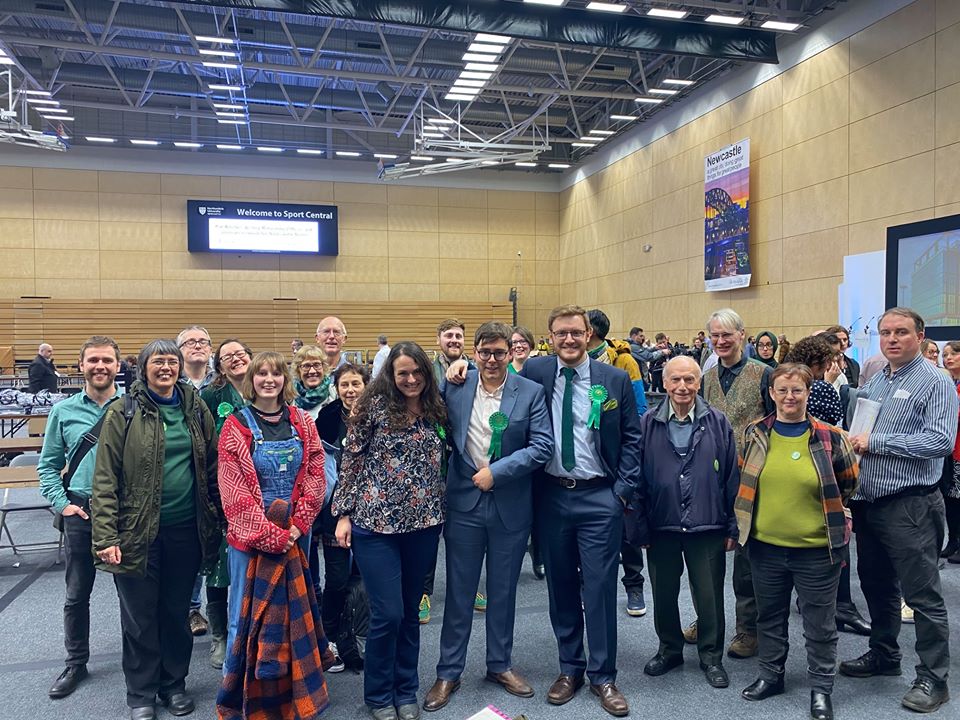 Newcastle Central - Tay Pitman
Votes:

1,365

Vote share %:

3.6

Vote share change:

+2.0
---
Newcastle North - Alistair Ford
Votes:

1,368

Vote share %:

2.9

Vote share change:

+1.8
---
Newcastle East - Nick Hartley
Votes:

2,195

Vote share %:

5.1

Vote share change:

+3.2